LGBTQ+ Affirming Healthcare in New Jersey
Jahmila Smith, Project Manager & Trainer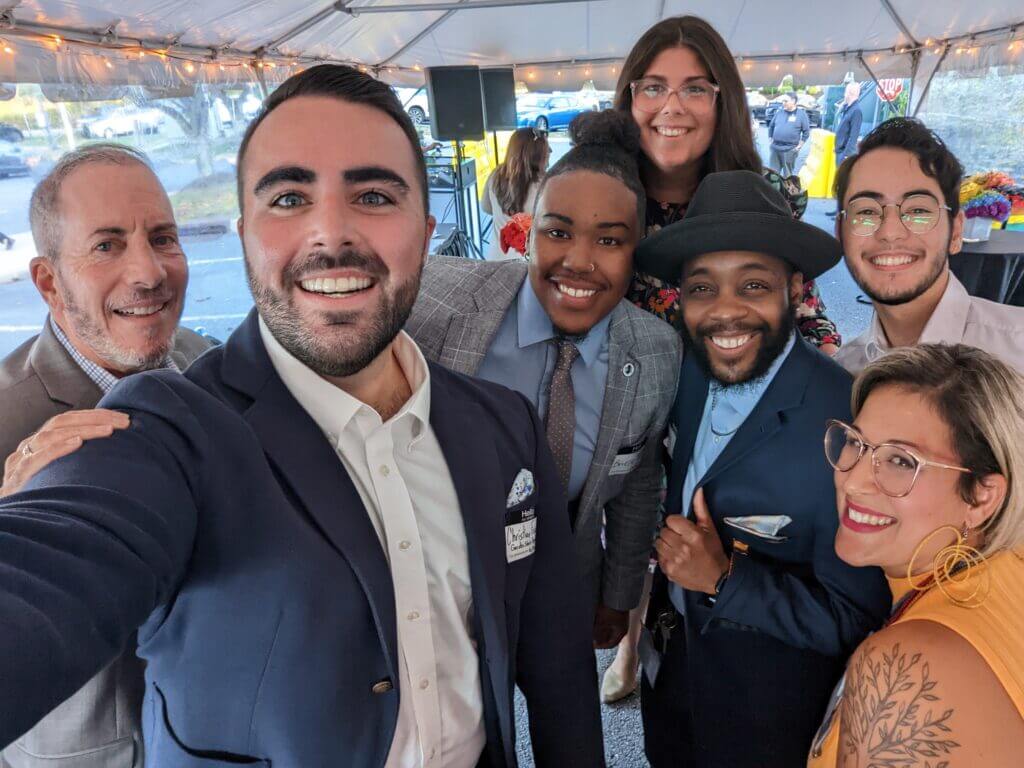 LGBTQ+ affirming healthcare has been a point of interest for many health care facilities. LGBTQ+ people have specific healthcare needs and concerns. Oftentimes, LGBTQ+ people get overlooked in healthcare because many providers are not culturally aware of the unique needs of the community. Bias, discrimination, and fear of blame or shame of their health outcomes due to their sexual orientation or gender identity can lead many LGBTQ+ people to avoid seeking care altogether. Over time, this can negatively impact their quality of life and healthcare outcomes. As a result, LGBTQ+ people may be unaware of their health care needs, because they aren't addressed. Having culturally knowledgeable practitioners and providers is one of the ways that healthcare facilities have made efforts to change these disparities.
Healthcare facilities have now sought out training for staff to continue educating themselves on the common experiences of LGBTQ+ people, understand their unique healthcare needs, familiarize themselves with language and terminology, and understand how to better serve their patients. Others have looked at their policies and procedures, emphasising the importance of asking sexual orientation- and gender identity-related questions on healthcare intake forms. In doing so, it captures the information needed to properly serve the client, and allows for a more trusting and open relationship between patient and practitioner (especially before meeting for the first time).
Affirming care should be for everyone, and yet we know that LGBTQ+ people often don't see themselves reflected or supported when they seek care. LGBTQ+ affirming care is important because having knowledgeable, welcoming, and friendly environments can alleviate the fear and anxiety people face when seeking quality care. Instead of worrying about harsh treatment, lack of compassion and understanding from providers, they can focus on having an equitable and safe experience in the care of their trusted providers. We have seen a rise in more care centers opening within hospitals to address these specific needs and focus on creating warm safe spaces where people can see themselves and be themselves.
On October 11, RWJBarnabas Health, with the support and advocacy of Ashley T. Riker, launched the Proud Health Services Center in Toms River. The center aims to provide comprehensive, safe, and supportive care where folks can get the medical care they deserve. PROUD stands for Promoting Respect, Outreach, Understanding and Dignity. They currently support adults 18 and older, and provide primary care, HIV pre-exposure prophylaxis (PrEP) and post-exposure prophylaxis (PEP), hormone therapy and monitoring, referrals for specialty services, and support groups. Their mission and goal is to create a safe haven for the LGBTQ+ community, and they do this through having competent and compassionate providers who want to serve their patients with respect, dignity, and judgment-free attitudes.
Transportation and quick access has been one of the barriers people face when seeking care in New Jersey. Garden State Equality has addressed the importance of access to care and providing all LGBTQ+ New Jerseyans with the experiences they deserve by creating and launching our Affirming Healthcare Map. Through this online directory, those seeking care can access and navigate healthcare with more ease and accessibility, allowing them to look for any care provider – primary or specialty – in their county or area. Visit the Affirming Healthcare Map here.
---
Growing New Jersey's Cannabis Industry
Aleyah Lopez, Project Manager & Trainer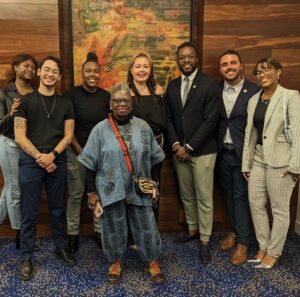 In the state of New Jersey, cannabis is legal for both medical and recreational use. An amendment to the state constitution legalizing cannabis became effective on January 1, 2021, and enabling legislation and related bills were signed into law by Governor Phil Murphy on February 22, 2021. But what does that mean for individuals with prior convictions? Many cannabis dispensaries have been popping up in New Jersey since the inception of marijuana's legalization in the state. Yet, the majority of dispensaries that have been granted licenses are white- and male-owned. Many marginalized communities, such as Black and Hispanic/Latinx people, have seen first-hand the devastation that cannabis-related laws have inflicted on their communities.
To bring awareness to these topics, Garden State Equality and the New Jersey Cannabis Regulatory Commission's Office of Diversity and Inclusion partnered to host an event called "Growing New Jersey's Cannabis Industry." Wesley McWhite, the NJCRC Director of Diversity and Inclusion, discussed the range of business opportunities available in New Jersey's emerging cannabis industry and the business community's vital role in helping to grow this industry. Wesley also discussed his role in ensuring representation by women, minority, disabled and veterans in the industry and how cannabis has its roots planted in the LGBTQ+ community.
During the event we had a panel led by LGBTQ+, women, and veteran business owners. Sarah Trent, Alyza Brevard-Rodriguez, and Marjorie Forbes sat on the panel and discussed their individual identities, how they got into the cannabis industry, and how we could all become pillars in the industry.
We also wanted to acknowledge that since cannabis has been legalized, non-violent cannabis related convictions should be expunged from permanent records. To ensure we were providing resources for those in need of expungement, we had information from The Office of Public Defense on how to apply virtually for expungement at no cost. The New Jersey Cannabis Regulatory Commission's Office of Diversity and Inclusion also took down names/emails of individuals who needed further assistance with this process.
We know there is so much more work that needs to be done, and nothing can right the wrongs of the war on drugs in Black and brown communities, but we do believe that getting more people who have been affected by the previous cannabis laws involved in the growing industry is a good start. Please visit this page to get more information on licensing, applications, and more!
---
13th Annual Equality Walk
Brielle Winslow-Majette, Deputy Director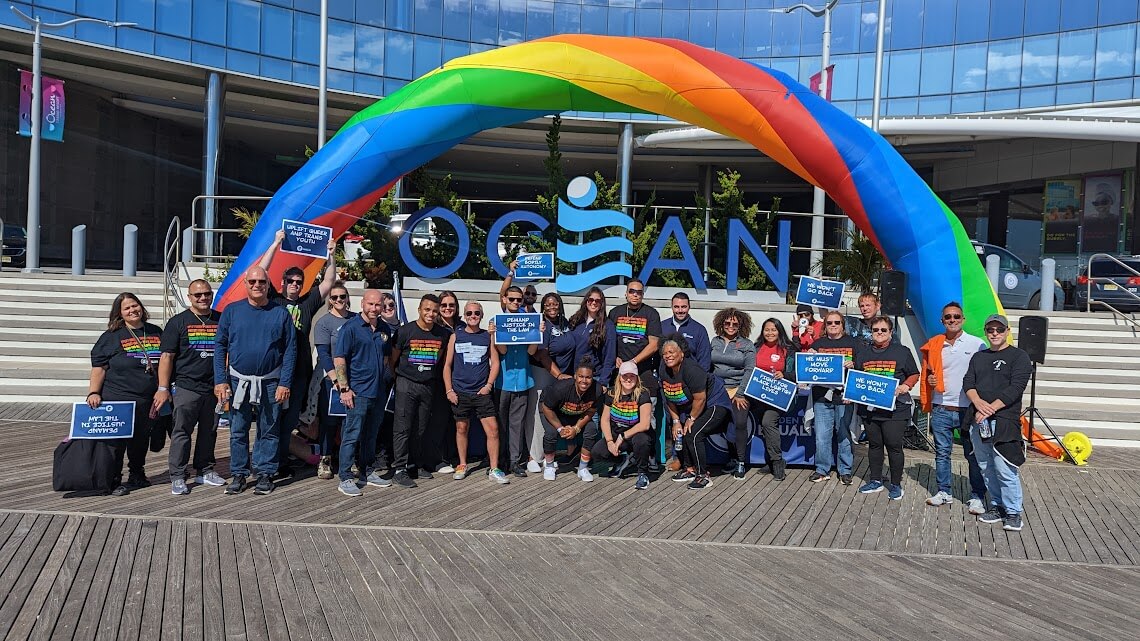 This October, Garden State Equality invited the state of New Jersey to band together to walk, sit, or roll for our 13th annual Equality Walk. With the midterm elections rapidly approaching, and the consistent messages sent through anti-LGBTQ laws across the country, it was important for us to be visible, and to show that the fight for lived equality is ongoing. Over 400 people joined the organization in solidarity in Trenton, Asbury Park, Atlantic City, and Montclair as we uplifted the voices of the community to bring awareness of the need for support on issues such as the implementation of inclusive curriculum in schools, saving trans lives, protecting bodily autonomy, and many other issues currently affecting our communities.
As a first-time participant, and the Deputy Director of the organization, I could feel the energy and passion of our participants as they filled the streets and boardwalks with calls to action. Our voice was loud and clear that despite the overturning of Roe v. Wade, the misinformation spread about inclusive curriculum, and the increasing threats to the trans and non-binary community, we must move forward and will not go back. We would like to thank the elected officials who showed up and spoke out, acknowledging that the rights of LGBTQ+ communities are the rights of all.
With your efforts, you have supported Garden State Equality's ability to continue to save lives through our health and wellness, education, and ACEs (Adverse Childhood Experiences) initiatives by raising over $60,000. I want to thank all of our sponsors for helping to make this event possible, but I also want to personally thank you for receiving my postcard, and answering our call to action! I look forward to seeing you all next year.
---
Anti-Racism Discussion with Jane Elliott
Damien Lopez, Project Manager & Trainer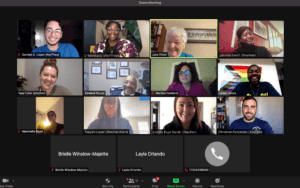 On October 13, Garden State Equality was proud to host a roundtable discussion with Jane Elliott, an internationally known teacher, lecturer, diversity trainer, and recipient of the National Mental Health Association Award for Excellence in Education. After the recent events in Buffalo, New York, I reached out to Jane Elliott to ask her to speak with Garden State Equality on the importance of anti-racism.
Jane Elliott exposes prejudice and bigotry for what it is – an irrational class system based upon purely arbitrary factors. She is also known for her blue eye/brown eye experiment, which opens people up to the experiences of being part of a marginalized group. We quickly dived right into her story and experience living in a sundown town with her children and husband.
What really stood out to me was her story, as well as how much we need equity and what that looks like. D Belinfanti, our amazing Project Manager and Trainer who focuses primarily on the ACEs and Tobacco Cessation programs, was an amazing moderator and led a great discussion with Jane.
We learned some information about how cultivated it has been in our society to not support black communities. "It begins at pre-natal," Jane commented, stating how the surival rates for both black mothers and newborns are drastically low due to societal structures and the mistreatment of black women in healthcare. Jane Elliott was a such a lovely and powerful voice to have.
---
Release Your Mind. Release Your Soul. Release Your Fear.
D Belinfanti, Project Manager & Trainer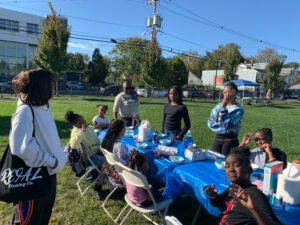 Healing isn't something that is done alone – people need love and support from others. Yes, it is true that it is our own decision to receive help. However, if that help is not presented to us in our communities, when does the healing begin? We at Garden State Equality understand the need for community healing. On October 16, we hosted our first annual Health and Wellness Fair in Asbury Park, at the wonderful Springwood Park. This wellness fair was a re-introduction of the Asbury Park Healing Together self-healing community project, a network of community partners, individuals, parents and organizations working together to build a common language and common understanding about how Adverse Childhood Experiences (ACEs) affect an individual's wellbeing. Asbury Park Healing Together has made it our mission to provide our fellow community members with the necessary space, tools and resources for healthy living.
Attendees at the wellness fair enjoyed the cool beats and vibes from DJ Ream-Supreme and good eats from Macrobites. The day was filled with youth, families and community members as they explored healing sessions in yoga, conducted by Leslie from I'm So Yoga, grounding and controlling anxiety with Ericka from KYDS, self-identity through writing with Krysa from Arising Phoenix, and tennis clinics conducted by Aaron Williams. Youth also showed off their skills at the sensory table making slime! Attendees were also able to receive resources and information from our local organizations (The Boys & Girls Club of Monmouth County, EMPOWER-ME, Open Door Recovery of Ocean Family Success Center, and 180 Turning Lives). And we can't forget to mention Bessie and Justice as they provided their services as the best therapy and service dogs!
We hope to see you at the next wellness festival!